This study program is not offered in English. For further information please visit the
German version
of the study program.
In the consecutive geodesy and geoinformatics engineering Master's study program you will intensify the academic qualifications you acquired during your Bachelor's studies. Comprehensive, profound knowledge on geodesy and geoinformatics will be passed on to you. At the University of Stuttgart, the following four institutes will do justice to its multifaceted nature:

• Institute of Geodesy (GIS)
• Institute of Engineering Geodesy (IIGS)
• Institute of Photogrammetry (ifp)
• Institute of Navigation (INS)
An additional linkage to the Aerospace Engineering study program, unique among universities, offers a chance to choose relevant lectures as part of the specialization module. This way, you can tailor an individual qualification profile and to achieve it working closely with the lecturers.
Accreditation

The quality of this degree program has been certified.
Contact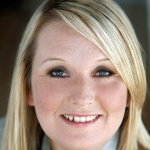 Wanda Herzog
Dipl.-Betr. Wirt. (FH)
Manager of Geodesy & Geoinformatics