In the first year of studies, the program comprises linguistic, literary, and cultural study components.
Aside from research on English language canonical texts, the English language literary studies section deals with questions of postmodernism, post-colonialism, interdisciplinary cultural studies and media studies.
The English language linguistics segment focuses on the core disciplines of linguistics: phonetics, syntax, morphology, and semantics. In addition to language history, it also concerns itself with language acquisition in its phonetic, cognitive, and neurolinguistics aspects.
For further information please visit the German website.
The studies assume:
A deep interest either in literary studies, cultural studies or linguistic research
The intention to carry out your own research project in either one of the two sections
Accreditation
The quality of this degree program has been certified.

Contact for further questions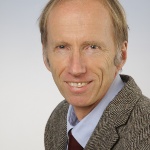 Dr.
Thomas Wägenbaur
Study Programme Manager Anglistics/English