This study program is not offered in English. For further information please visit the
German version
of the study program.
These Master's studies are built on the broad-based subject and methodological competence acquired in the Bachelor's study program. It offers a catalogue of concentration and specialization modules. You do not have to decide on a specialization at the time of enrollment, but can do so during the first or second semester. By choosing a specialized field of study, you will prepare to take on outstanding activities that make special demands – and not just in the traditional building industry.
Master's program studies also permit setting out on a general field of study in which there is no specialization and that covers several parallel fields. By following this path, you will gain a broad overview as well as a variety of career opportunities.
Engineering studies are based on mathematics and the natural sciences.
Accreditation

The quality of this degree program has been certified.
Contact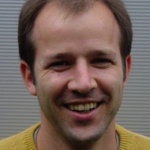 Dipl.-Ing. Hartmut Kuhnke
M.Sc.
Central Programme Manager (Civil Engineering)