This study program is not offered in English. For further information please visit the
German version
of the study program.
The object of art history studies is European art from early Christian art (Late Antiquity) to the present in the genres of architecture, sculpture, painting, graphic arts, photography, crafts and new media.
Art history studies are intended to equip students for independently and critically analyzing and interpreting works of art with respect to their provenance, form, content, and significance. A specialized vocabulary and comprehensive knowledge of art milestones is to be acquired for identifying, dating, and placing works of the fine arts and their importance in the historical context. Basic to this is a thoughtful engagement with the research literature, source material and scholarly methods.
You should be interested in
Analyzing and describing works of art
Their historical classification
Accreditation

The quality of this degree program has been certified.
Contact for further questions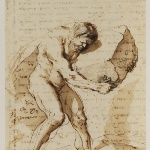 Gerd Reichardt
Dr.
Research fellow
[Photo: The Courtauld (Acc.Nr.: D.1952.RW.1366)]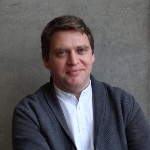 Anselm Rau
Dr.
Research fellow (History of medieval art)