The University of Stuttgart offers a variety of counseling resources for prospective students that assist you in choosing and organizing your study program. For example, our counselors will gladly help you to familiarize with campus life or with opting for a study program that fits your career aspirations.
Well-advised throughout your studies
The Student Counseling Center (ZSB) is your source for general information on possible career paths and degree programs that will fit them and that are offered not by the University of Stuttgart but at other universities as well. ZSB can also help with questions about the application process and be there for you when you start your studies. 
But even during your course of studies, the Student Counseling Center is still the place to go for any kind of questions. It offers counsel to students who deal with difficult situations concerning their studies or life in general and it refers you to the competent contact persons of the "Counseling Network" of the University of Stuttgart.
Student counseling is a central part of your studies and your university life here at the University of Stuttgart. You can get advice from committed contact persons who will support you in finding orientation and new perspectives. The sooner you take the initiative, the more alternatives can be offered to you, because at an early point of studies the range of possibilities is still wide.
The "Counseling Network" - competent advice in any situation
The Counseling Network of the University of Stuttgart consists of many different counseling centers, which provide answers to your specific questions. The A-Z list offers you a detailed overview of all the different contact points.
To get answers to specific questions about individual courses of study at the University of Stuttgart, you can also turn to degree program counselors who will be glad to provide precise details on individual majors and what their studies involve.
Should you be interested in studying abroad or come from abroad and are looking for help in getting oriented, the team at the International Center (IZ) stands ready to advise you.
The Service University and Family supports students with children or with care-dependent relatives in arranging a balance between family life and studies. The Commissioner for students with disabilities [de] represents the interests of students with disabilities or chronic illnesses.
Contact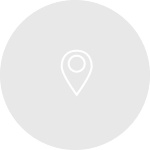 +49 711 685-82133

We have moved! You will find us in the House of Students, Pfaffenwaldring 5c, at the Stuttgart-Vaihingen campus!