How to apply:
The application process has two parts:
1. Apply to take the entrance examination
The entrance examination is designed to determine the special suitability and motivation for the chosen degree program.
To register, please complete the Request to take the Entrance Examination for the German-French Social Sciences B.A. program for the impending fall semester
The application window for taking the entrance examination closes on May 15 every year.After a preliminary review of applications received, you will be invited to a selection interview that will be scheduled for the month of June.
2. Applying for the degree program after passing the entrance examination

After passing the entrance examination, apply online by July 15 directly to the University of Stuttgart
For more information, see the Social Sciences (German-French) degree program web page.
Contact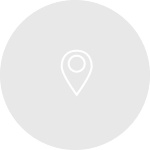 Geschwister-Scholl-Str. 24C, 70174 Stuttgart