With its vision "Intelligent Systems for a Sustainable Society", the University of Stuttgart aims to find answers to the major questions of the 21st century, and to meet its social obligations as a research and educational institution. This vision comprises overarching research topics that seek to build bridges between the humanities subjects, engineering, natural, economic, and social sciences. However, seven special topics have emerged, in which the University of Stuttgart has achieved outstanding research success or where it is expected to achieve even greater success in the future. These are: the field of architecture and adaptive construction, autonomous systems, biomedical systems, digital humanities, production technologies, quantum technologies and simulation science.
Contact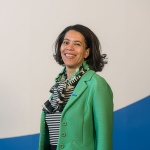 Prof. Dr.
Monilola Olayioye
Vice Rector for Early Career Researchers and Diversity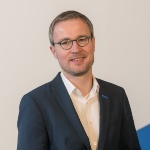 Univ.-Prof. Dr.-Ing.
Peter Middendorf
Vice Rector for Knowledge and Technology Transfer