As the operator of one of the fastest supercomputers in the world, the High Performance Computing Centre Stuttgart (HLRS) has collaboration agreements with numerous internationally leading supercomputing institutions. These collaborations, whose primary benefi t is the exchange of knowledge and experience on the latest trends, developments and applications in high-performance computing (HPC), also result in joint research and further training activities.
These international collaboration agreements are dedicated to opportunities and challenges in terms of the continuously increasing performance of hardware, algorithms and software developments in the supercomputing environment and address trend-setting visualization technologies for the analysis of highly complex data sets, and have also provided support for staff exchanges and training measures such as regular workshops and training sessions.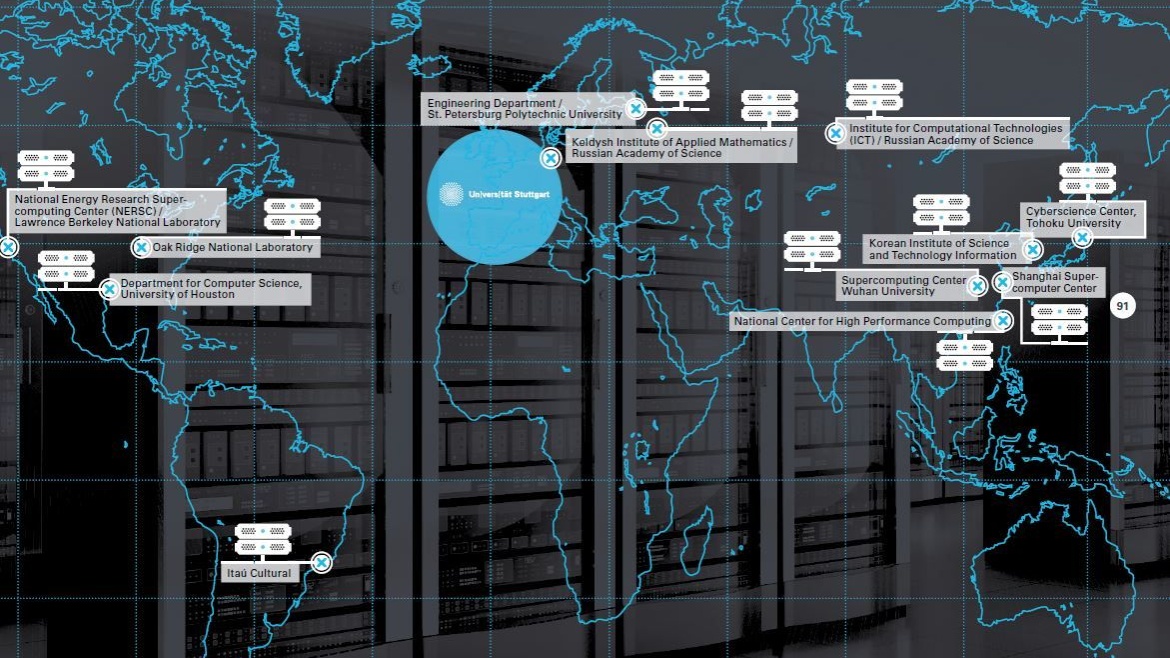 For example, the HLRS and Tohoku University organize an annual Sustained Simulation Performance Workshop. In addition, the HLRS co-organizes an annual German-Russian workshop in which scientists from both countries come together to consider issues from the fi elds of HPC and applied mathematics. The HLRS and the Korean Institute of Science and Technology Information (KISTI) entered into a partnership agreement in 2018 with the aim of bringing together independently developed software for the visualization of simulation data at the two centers.
On the basis of the various long-term collaborations in which the HLRS is involved, it promotes cross-border collaboration between the University of Stuttgart and other renowned international centers for computer-aided research.
red
Contact
Andrea Mayer-Grenu
Scientific Consultant, Research Publications