To a large extent, scientific progress depends on new inspiration and committed work from young up-and-coming scientists. To provide appropriate support for this, the Cluster of Excellence for Simulation Technology (SimTech) has been offering an interdisciplinary bachelor degree in Simulation Technology since 2010.
This provides up to 30 students per academic year with both a broad basic education and specialist training in the field of simulation technology. The excellence degree program gives the students an insight into the relationship between the various disciplines. It addresses all subject areas that have a bearing on simulation technology including mathematics, engineering, IT and the natural sciences. Since 2013, graduates have had the option of continuing their studies in the master's course during which they can specialize in certain areas of application.
The research-based Master of Science course provides students with an outstanding basis for subsequent doctoral studies, for example, at the Simulation Technology (GS SimTech) graduate school. Whether taken in the course of a bachelor's or master's degree, time abroad is always an enriching experience, both personally and professionally, which is why students are given the opportunity to spend a semester abroad, either studying or completing their final assignment.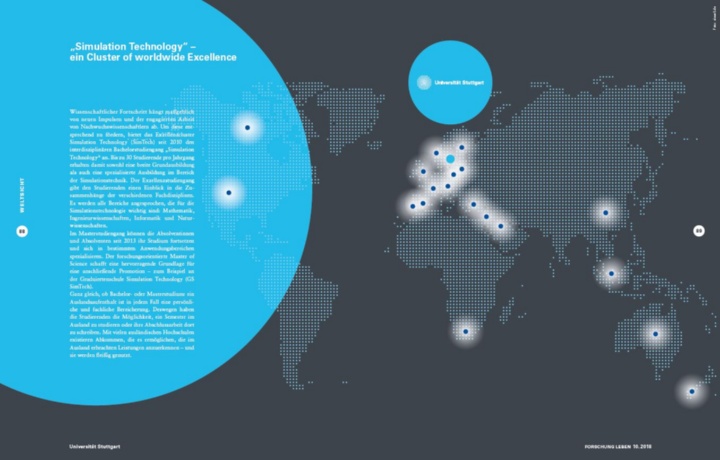 Contact
Andrea Mayer-Grenu
Scientific Consultant, Research Publications