Field of Work
The research and teaching area of technical design looks into the underlying principles of technical products, integrating these insights into methodological product development. Focus areas are the fields of design methodology, interface design, vehicle design, corporate design and universal design, as well as medical technology and integrated gerontology. Modern tools are available in the Ergo Lab to support this research work, including virtual reality, eye tracking, ergonomics and haptics test benches.
Design methodology: An interdisciplinary development process is used to analyze the design process and design methodology as well as to optimize design tools. Focus areas are the adaptive product development process and the hybrid design process, with the aim of enhancing collaboration between the various disciplines involved.
Interface design: In interface design, research focuses on the areas of perception, cognition, behavior and the relation between ergonomics and aesthetics. Key areas are adaptive variable operating forces and momentum as well as shapes and surfaces, workflow analyses and usability tests
Vehicle design: One research focus in this area is the dimensional conception of vehicles, taking into account the user and the purpose of use (for example critical body postures and viewing directions). An ergonomics test bench is available for analysis and evaluation purposes. Another focus is the design of vehicle components, charging stations and new vehicles studies in connection with electric mobility.
Medical technology: In addition to involvement in teaching, research is also carried out into workflows used in operating theaters and into interaction-based manipulator-supported assistance systems.
Gerontology: Technical design offers an adapted teaching module for the online degree program in integrated gerontology. What is more, applications have been submitted for research to be carried out into the subject of adaptive design for age-appropriate haptic human-product interfaces.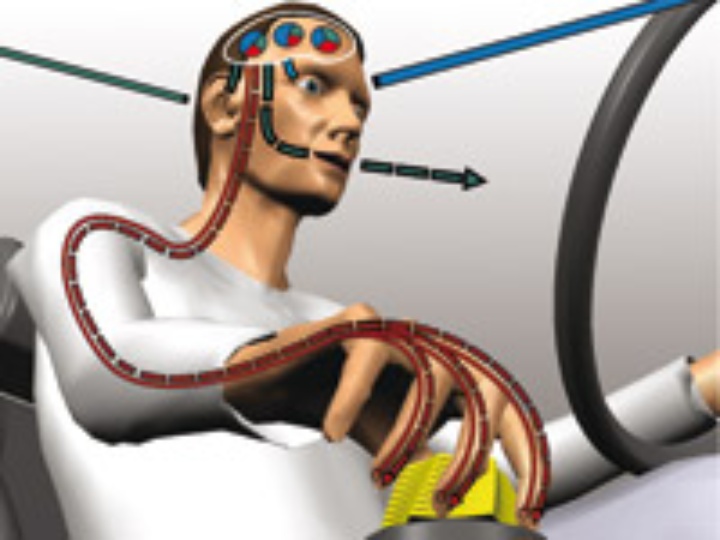 Personal Information
Thomas Maier was born in Stuttgart in 1961. After studying engineering design at the University of Stuttgart, he worked as a research assistant until 1993 and was awarded a scholarship by the Baden-Württemberg Regional Trade Office in 1989. He obtained his doctorate in 1993 with a dissertation on "Identical part analysis and similarity determination of product programs", for which he received an award from the Gustav Magenwirth Foundation. After passing through various career stages in industry, Maier was appointed professor at the Institute for Engineering Design and Industrial Design (IKTD) at the University of Stuttgart in 2003, where he is in charge of the teaching and research department of technical design. Among things, he was spokesperson for the "Ergonomics" cluster at the Inter-University Centre for Medical Technology Stuttgart Tübingen (IZST) and in this connection holds a leading position with co-responsibility for the inter-university degree program in medical technology offered by the universities of Stuttgart and Tübingen.
In addition to wide-ranging work as an expert consultant, Maier was the founder, chairperson and organizer of the symposium "Human Machine Interaction Design" from 2007 to 2013. Thomas Maier has received numerous design awards and holds several patents and property rights.