Field of Work
Further development of vehicle drives with a focus on electrified combustion engine drives.
Interaction between combustion engine and electric motor.
Conceptual design and operating strategies for hybrid drives.
Charging of combustion engines, injection, carburetion and combustion.
Pollutant formation, pollutant emissions and pollutant reduction.
Exhaust gas treatment with oxidation, 3-way and 4-say catalytic converters, particulate filters and denoxification.
CO2 emissions and climate gases.
Fuels and their interaction with the combustion engine: petrol, diesel, hydrogen, methane, methanol, ethanol, alternative fuels.
Efficiency, energy consumption and loss analyses.
Engine and drive acoustics. Noise minimization and optimization.
Active noise design.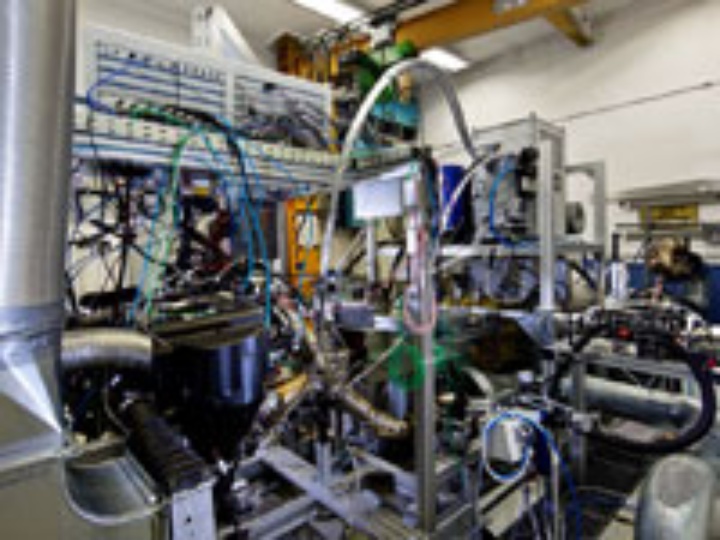 Personal Information
Prof. Michael Bargende was born in Crailsheim in 1956. Having gained a degree in mechanical engineering in Stuttgart, he obtained his doctorate at TU Darmstadt and TU Munich in 1991. From 1982 to 1998 he held various positions in the field of engine development with Daimler-Benz AG and Mercedes-Benz AG. He has worked at the Institute for Combustion Engines and Automotive Engineering (IVK), University of Stuttgart, since 1998, initially as holder of the Chair of Combustion Engines, and since 2011 holding the Chair of Vehicle Drives. Since 1998, Prof. Bargende has been a board member of the Research Institute of Automotive Engineering and Vehicle Engines Stuttgart (FKFS), which is closely linked to the University of Stuttgart. In addition he is an expert consultant to various German research associations, including the German Research Foundation (DFG) and the German Federation of Industrial Research Associations (AiF), as well as being a member of the supervisory board of various companies in the automotive industry. As an author and co-author he has been involved with more than 200 academic publications on combustion, thermodynamics, the charge cycle, acoustics, mechanics, modeling, simulation, control and regulation of combustion engines and hybrid drives.