Field of Work
Prof. Schulz's central focus ranges from the classical mechanical handling to adaptable logistics systems. Concepts, methods and procedures in the fields of technical logistics and intralogistics are developed and their application is tested in practice. Thus, future production processes will require active systems from logistics, which themselves participate in decision-making. New approaches for the realization of flexible material flow systems for the provision of parts are planned.
The development and implementation of new machines and components includes logistics and intralogistics solutions as well as the field of rope technology. Ropes as mechanical handling elements can be found in cranes, elevators, storage and retrieval systems as well as alpine and urban ropeways. Methods and processes for investigating the service life of wire and fibre ropes are being developed. Increasingly, high-strength fibre ropes are being used in industrial applications whose characteristics, lifetime and possible uses are being researched at the IFT.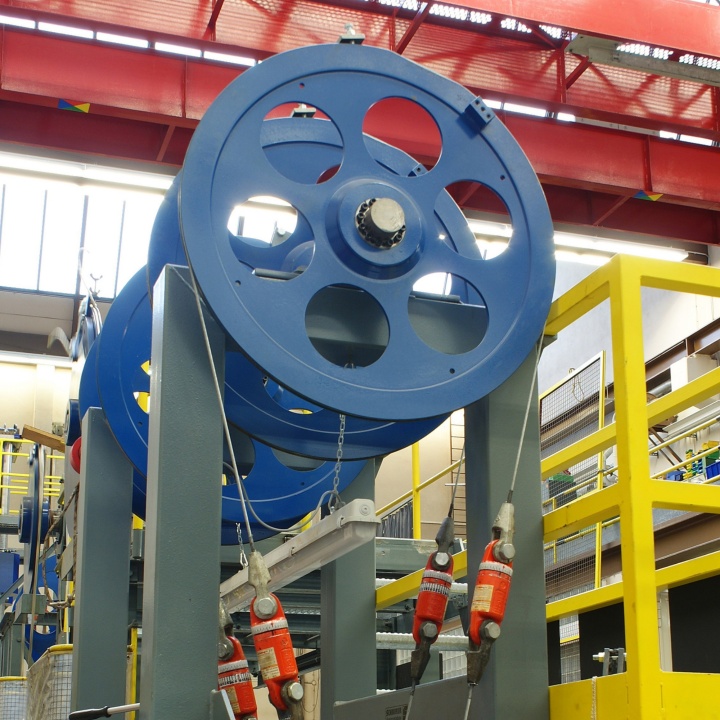 Personal Information
Robert Schulz, born 1970 in Esslingen, studied mechanical engineering at the University of Stuttgart and received his doctorate in 2002 on the subject of "Simulation-supported assessment of the logistical quality of in-house waste disposal". He began his industrial career as a project manager for simulation and digital factory planning at Dürr Systems AG. In 2009, he moved to AUDI AG, where he first headed the "Digital Factory and IT in Service Production Planning". From 2016 onwards, he was responsible for structural planning and construction in the production planning of the car-body shop. Since 2019, Robert Schulz is holder of the Chair of Mechanical Handling, Intralogistics and Technical Logistics and Head of the Institute of Mechanical Handling and Logistics (IFT) at the University of Stuttgart.