The project "POWERst - emPOWERing first generation STudents" was successfully applied for in 2020 by the Vice Rector for Early Career Researchers and Diversity and is now starting. It is funded within the framework of ERASMUS+ Strategic Partnerships by the National Agency of the German Academic Exchange Service DAAD. POWERst addresses in particular the diversity dimension "social origin" and supports young academics, employees, and teaching staff.
In Germany, social origin still very much determines whether people choose to study. While 74 out of 100 children from academic households apply for university, only 21 out of 100 children from non-academic families do. This is reported in the Higher Education Report 2020, and the numbers of those who actually complete their bachelor's degree or even pursue a master's degree are falling extremely.
This problem is addressed by the University of Stuttgart as consortium leader with the project "POWERst - emPOWERing first generation STudents" within the framework of ERASMUS+ Strategic Partnerships and together with the universities Sciences Po Bordeaux and Amsterdam University Medical Centers as well as the YES Forum, a European network of 40 organizations across Europe. The initiative ArbeiterKind.de is an associated partner in this EU project, which is funded by the DAAD National Agency.
The aim of the project is to facilitate access to higher education, especially for first-generation students, to improve study conditions and to highlight future prospects. The innovative aspect of POWERst is that students are involved and actively participate in the project from the very beginning. However, university employees and teaching staff are also to be sensitized to the topic and given tools for their everyday work through materials. A university-wide survey on the educational background of students and staff is also planned. The working group "Education and Social Inequality" has already laid the foundation for this. In addition to the working group, the POWERst project is also being supported by the Graduate Academy (GRADUS), the Office of the Rectorate, and the Language Center. The results of the project will not only help to shape the university culture, but will also have a lasting effect: After the project ends after 2.5 years, the results will be accessible to European universities.
After pandemic delays, the kickoff event took place on January 21, 2021. Although it was only a virtual format via WebEx, joy was spreading for a fruitful European collaboration.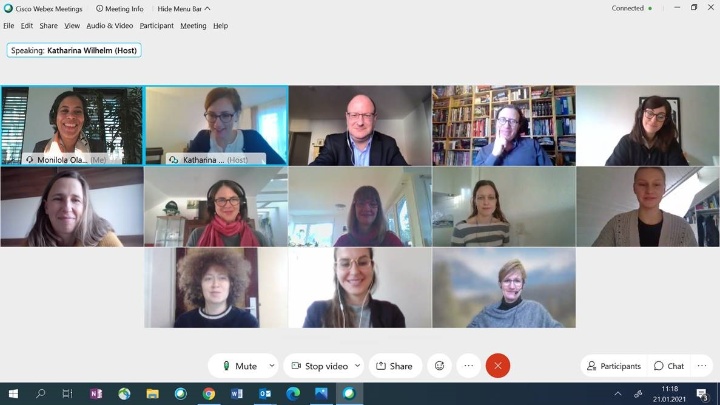 Kontakt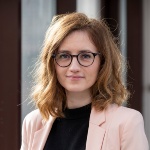 Katharina Wilhelm
Dr.
Personal Assistant to the Vice Rector for Diversity and Internationalization