This study program is not offered in English. For further information please visit the
German version
of the study program.
Modern mechanical engineering conceives of itself as an engineering science concerned with the principles as well as the development and application of methods, technical processes, technologies, installations, tools, machines, and systems. The Mechanical Engineering Master's program combines engineering science foundations with two subject specializations. The study program inculcates these foundations by means of in-depth modules in four areas:
Materials and strength
Design
Production
Energy- and process engineering
Interest in engineering
Knowledge of

Mathematics
Physics
English
Computer use

Diligence
Persistence
Accuracy
Practical experience
Spatial imagination
Abstract thinking faculty
Systematic thinking and working
Communications ability
Capacity for teamwork
Graduates of the Mechanical Engineering M.Sc. program have excellent career prospects. Industry is increasingly demanding highly qualified engineers with a broad and profound basic knowledge.
After graduation, the following professional areas, for example, will be open to you:
Research
Development
Design and construction
Project management
Testing
Sales
Manufacture and production
Quality management
Technical administration
Company management
Possible sectors range from conventional systems and mechanical engineering to medical engineering and precision engineering to energy technology and process engineering.
How is the program structured?
The Mechanical Engineering M.Sc. program at the University of Stuttgart is based on the six-semester Mechanical Engineering B.Sc. program at the University of Stuttgart, or an equivalent Bachelor's degree program at another higher education institution.
The study program takes four semesters and can be started both in the winter semester and in the summer semester. The curriculum includes compulsory modules, elective modules, a term paper, laboratory courses, an industrial internship, and a final Master's thesis.
Students can choose from approx. 40 application- or method-oriented specialization modules, from which they must select two. The following groups are offered:
Product Development and Design Technology
Materials and Production Engineering
Micro-Engineering, Apparatus Technology and Technical Optics
Energy Technology
Automotive and Engine Engineering
Technology Management
Mechatronics and Engineering Cybernetics
Process Engineering
In the groups, you will acquire in-depth technical or methodological expertise and gain insight into relevant projects in research and practice.
The term paper and the Master's thesis foster the ability to work independently on scientific topics and solve relevant research problems.
During their Master's degree studies, students must complete a 12-week industrial internship in Germany or abroad. The internship provides insight into development, production and manufacturing technology as well as operational processes. Another aspect lies in the sociological side of operations.
Accreditation

The quality of this degree program has been certified.
Contact for further questions on Mechanical Engineering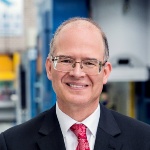 Dipl.-Ing.
Jens Baur
Abteilungsleiter Lehre | Fachstudienberater Maschinenbau
Dipl.-Ing.
Christine dos Santos Costa
Head of Mechanical Engineering Center - contact person for general questions about study programs in the field of mechanical engineering
M. Sc.
Clara Holfelder
Studiengangsmanagerin Maschinenbau