This study program is not offered in English. For further information please visit the
German version
of the study program.
Modern mechanical engineering conceives of itself as an engineering science concerned with the principles as well as the development and application of methods, technical processes, technologies, installations, tools, machines, and systems. The Mechanical Engineering Master's program combines engineering science foundations with two subject specializations. The study program inculcates these foundations by means of in-depth modules in four areas:
Materials and strength
Design
Production
Energy- and process engineering
Interest in engineering
Knowledge of

Mathematics
Physics
English
Computer use

Diligence
Persistence
Accuracy
Practical experience
Spatial imagination
Abstract thinking faculty
Systematic thinking and working
Communications ability
Capacity for teamwork
Accreditation

The quality of this degree program has been certified.
Contact for further questions on Mechanical Engineering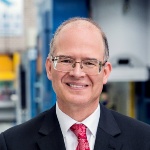 Dipl.-Ing.
Jens Baur
Abteilungsleiter Lehre | Fachstudienberater Maschinenbau
Dipl.-Ing.
Christine dos Santos Costa
Head of Mechanical Engineering Center - contact person for general questions about study programs in the field of mechanical engineering
M. Sc.
Clara Holfelder
Studiengangsmanagerin Maschinenbau