A well-planned system of infrastructure facilities is the primary prerequisite for development. On the international level, there is a pressing need for professionals capable of directing the conception, planning and construction of necessary infrastructure facilities for transport, water and waste management at the urban as well as the regional level of integrating economic, social, ecological and management requirements. With the Master's Program Infrastructure Planning (MIP), the University of Stuttgart has been offering this practice-oriented and internationally acclaimed Master's program since 1983.
Faculty members of twelve different institutes and experienced practitioners offer their knowledge to a limited number of 35–40 students per course. Emphasis is placed on an interdisciplinary approach to planning, which is essential for modern infrastructure planning and international cooperation.
Application and admission: how do I get a place at the University?
---
Admission Requirements
A bachelor's degree or equivalent in civil engineering, architecture, urban- or regional planning, geodesy, environmental engineering or related fields
An excellent academic record
Proof of English language proficiency in form of internationally recognized test scores (TOEFL or IELTS). This proof is obligatory for every applicant except for English native speakers.
Restricted admission (limited number of places)
The complete information on the admission process, required knowledge of English, and the criteria for the assessment of professional suitability can be found in the admission regulations.
Language Requirements
Very good knowledge of English, non-nativespeakers need a language certificate.
Application period for the winter semester: August 1 – February 15
The winter semester starts in October.
How is the program structured?
Modules offered in MIP include:
General Aspects of Infrastructure Planning
Statistics and GIS
Environmental Aspects
Regional and Urban Planning
Transport Planning and Modelling
Water and Power Supply
Sanitary Engineering
Integrated Case Study
All students have to complete the nine mandatory modules, but the selection of the four elective modules (out of a catalogue of more than 10) allows for individual specialization. Also, students are free to choose the Master's thesis topic from the whole catalogue of fields tought in MIP to specialize in a topic relevant to their individual career plans. They can work on a topic from their home country, from the international context, or they can choose a project in Germany.
MIP does not include compulsary internships.
The Module Guide describes the modules and the required courses belonging to the module. The Module Guide (also called module handbook) is published in the Campus Management System C@MPUS [de].
C@MPUS


Please click on the book behind the study program's name.
Important Websites
Which institutes are involved in this study program?
Accreditation

The quality of this degree program has been certified.
Contact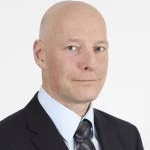 Markus Friedrich
Prof. Dr.-Ing.
Head of Chair for Transport Planning and Traffic Engineering