Online consultation hours at the International Office will be offered to international students (Mo + Wed 1.30 p.m. to 4 p.m. & Tue + Thurs 10 a.m. to 12 noon) and for students interested in studying abroad (Mon + Wed 10 a.m. to noon). The IZ remains closed until further notice!
Welcome to the University of Stuttgart
You would like to study at the University of Stuttgart as an exchange student, a degree student, a doctoral student or other?
No matter which program you will choose the International Office will always be your first place to go should you have any questions concerning formalities and support at the beginning of your studies.
For questions concerning the application process for degree students please contact the Admissions Office.
You have already been accepted by the University of Stuttgart?
Contact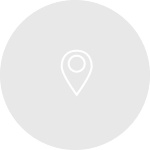 Application, Admission, Enrollment
Your points of contact for application, admission and enrollment on Bachelor's and Master's study programs.