Are you already accepted by the University of Stuttgart?
Then you may benefit from the large variety of study programs at the University of Stuttgart. No matter which program you will choose the International Office will always be your first place to go should you have any questions concerning formalities and support at the beginning of your studies. For questions concerning the application process for degree students please contact the Admissions Office.
Applicants of the DAAD/IIT Master-Sandwich-Program find all the relevant information about the program on the homepage of the DAAD New-Delhi Office. For questions concerning your stay at the University of Stuttgart please contact the International Office.
Do you need to improve your German?
Formalities
Be sure to take care of important formalities like your visa, your health insurance and more before you start university.
Meeting other students
If you need support upon arrival or if you would like to participate in a social activity program please register for our buddy program ready.study.stuttgart. Our buddies are very happy to meet you.
Are you a degree student and would like to meet fellow students of your study program? Do you seek advice from experienced students? Then you are more than welcome to join our Cross Cultural Mentoring Program.
Contact
+49 711 685-68566

Office hours: Mon to Fri: 10:00 am – 12:00 am, Mon and Wed: 1:30 pm – 4:00 pm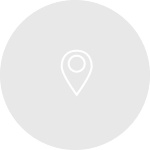 We have moved! You will find us in the House of Students, Pfaffenwaldring 5c, at the Stuttgart-Vaihingen campus!