All applications are made via the C@MPUS management portal. Please do not hand in any paper applications! Also, be sure to heed our application deadlines.
It takes three steps to apply for studies at the University of Stuttgart: Apply, get accepted; if accepted, enroll. After you enroll, you can download various student documents in C@MPUS.
3 steps to your studies
Please do the following when applying to the University of Stuttgart:
Go to the C@MPUS web page and open an applicant account. If you are already registered with a student of staff member account, you can use it for your application.
Former students:
Your previous student account remains active for eight months after de-registration. Please contact the TIK student user hotline if necessary to inquire about your previous account or to activate it. Should more than eight months have gone by, contact the Admissions Office, for access to your account.
Fill in the fields in C@MPUS and upload the documents asked for in pdf format. Your data entries will remain stored. You can interrupt the application process and resume it later. Find out which documents you will need you on the following website: selection criteria and admission requirements of the study programs.
After sending the completed application, it will be available for you to download. If applying for undergraduate study programs, you will need to print it out, sign it and then upload it again via the application portal.
When finished, confirm on the control view that your entries are correct (check them off!) and click "Send."
As needed, upload any documents still pending and wait for them to be processed by the University of Stuttgart. You will be informed via e-mail when the application status changes or questions arise.
After you receive an e-mail notice from the University of Stuttgart to enroll, you can continue with the enrollment process in your user applicant account.
Accepting the study place:
Provided your application passes muster and you are notified of acceptance to the study program applied for, you will be asked via e-mail to accept the study place in the C@MPUS application portal.
You do not incur any obligations by your non-binding study place acceptance; you are simply acknowledging your continued interest in studying.
Only after this non-binding study place acceptance will you be able to download your letter of admission (including conditions/approvals if any) and print it out.
Enrollment (Registration):
Fill in the missing data in the request for enrollment, upload your passport photo and proof of health insurance and transfer the fees due.
Next, print out your enrollment request, sign it, enclose any missing documentation and send the package by postal mail to the Admissions Office.
The documents you need to upload or enclose are listed at the end of enrollment request. You can find a general overview on the Enrollment web page.
If any of your uploaded documents cannot be accepted, you will be informed by e-mail and can check the document status in the application portal.
After you have paid all fees and the complete enrollment application with all attachments has been received by the Admissions office and has passed review, your status will change to enrolled. Once again, you will get an e-mail notice to that effect.
After you are enrolled, you can access your student documents.
A day after enrolling, applicants receive a link for activating their new student account. It must be activated without delay. You will find more information about it in the guide to activating the student account [de].
Using your account, you can then download your studies certification. It will also have information about how to re-register in the future.
After a few days, you will receive your ECUS student ID by postal mail. It also serves as your library card.
Along with your student ID, you will receive a so-called semester decal. This comes in a separate mailing and confirms the validity of the ID for the current semester.
More help concerning application
Do you have technical questions about C@MPUS? The following pdf documents might help you:
Contact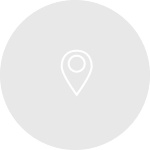 +49 711 685-82133

We have moved! You will find us in the House of Students, Pfaffenwaldring 5c, at the Stuttgart-Vaihingen campus!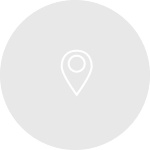 +49 711 685-83644

We will move to the House of Students, university campus Vaihingen and will be closed from Monday, 27 November until Friday, 1 December 2017.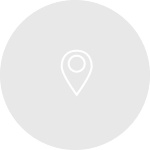 We have moved! You will find us in the House of Students, Pfaffenwaldring 5c, at the Stuttgart-Vaihingen campus!