With its Vision "Intelligent systems for a sustainable society" and its distinctive "Stuttgarter Weg", the University of Stuttgart is one of Germany's most successful research universities and a member of the elite TU9 - German Institutes of Technology Association. Its status as outstanding research university and the broad spectrum of subjects studied today positions it as an internationally recognized and future-oriented place for science and research.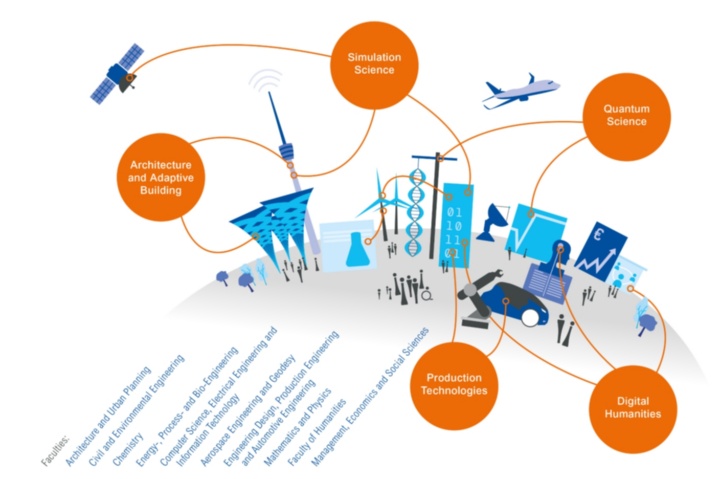 Emerging fields
In preparing for the Excellence Strategy of the Federal and State Governments, the University of Stuttgart has identified two Emerging Fields in research: Autonomous Systems and Biomedical Systems. The University intends to expand these fields in the coming years with funds from the Excellence Strategy, as well as with its own funds.
With the Emerging Field Autonomous Systems, the University aims to strengthen its research capacity in the field of cyber-physical systems and intelligent things. The research on complex networks of real machines and devices and their physical and virtual environment, which regulate themselves autonomously and intelligently as a network, and in particular the top research in the Cyber Valley partnership will be brought together and expanded in this Emerging Field.
The University of Stuttgart is already succesfully pursuing the transfer of biology to biomedical applications. With Biomedical Systems however, the University is now bridging the gap to its top-level research in engineering, computer, and quantum science in order to meet the challenges of increasing personalized as well as automated diagnostic methods. This will be done in cooperation with the life sciences and medicine departments in the neighborhood, like the University Hospital of Tübingen.