Field of Work
Prof. Foster's research interests focus on the application of geodesic data and techniques to improve the detection and assessment of natural hazards, particularly earthquakes, volcanoes and tsunamis. In particular, his focus is on tsunami detection using GPS on marine platforms. Other areas of research include seafloor geodesy to better understand earthquake hazards from submarine structures, and the potential of low-cost sensors (smartphones) to contribute to earthquake early warning.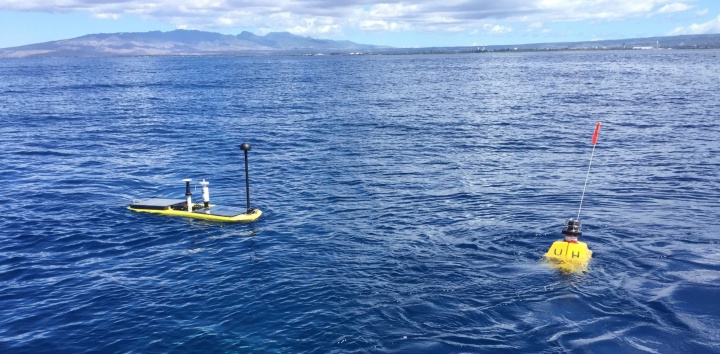 Personal Information
James Henry Foster, born in 1969 in Leeds, UK, studied geology and geophysics in Edinburgh and at the University of Hawaii at Mānoa, USA. He received his PhD there in 2002 with a thesis on "GPS Meteorology and the Phenomenology of Precipitable Water". From 2004, he conducted research at the Hawaii Institute of Geophysics and Planetology (HIGP) at the University of Hawaii at Mānoa near Honolulu, most recently as an associate researcher with tenure track. In 2020, he was appointed to the University of Stuttgart, where he co-leads the Geodetic Institute with Prof. Nico Sneeuw and Dr. Mohammad Tourian.