Important dates and deadlines
All applicants, regardless of nationality and the desired study program, must apply online via the C@MPUS-Management-Portal. Paper documents will only be required at the time of enrollment. Please also heed the application deadlines.
Interested in applying to the University of Stuttgart – but not for a Bachelor's, Master's study program or doctoral studies? You might try the following:
Contact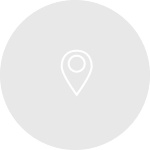 We have moved! You will find us in the House of Students, Pfaffenwaldring 5c, at the Stuttgart-Vaihingen campus!