When does the application process begin?
The application process for the WS 2017/18 will be carried out in stages:
Master's (M.A., M.Sc.): expected to begin on the 02.05.2017 (some master's study programs may be slightly delayed.)
All bachelor's study programs (B.A., B.Sc., teaching degrees): expected to begin on May 22, 2017
Applications for higher semesters for bachelor's study programs: expected to begin on May 22, 2017
Master of Education (teaching degree, also as a supplementary subject): expected to begin on May 31, 2017
General rules:
Undergraduate programs offered by the University of Stuttgart (bachelor's and bachelor's teaching degree) may only be started with the winter semester.
While applications for master's programs are only accepted for a fall semester start, applications for certain programs may, however, be accepted for the summer semester.
Please be aware that a few course programs have special deadlines, such as master's work/study programs as well as international courses of study and those taught in English.
All degree programs must be applied for online. 
The applicatio period expires at midnight on the day specified. Applications will not be accepted after this deadline.
The university does not provide special deadlines for so-called "early" high school graduates.
Contact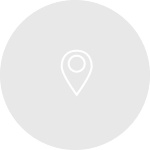 Geschwister-Scholl-Str. 24C, 70174 Stuttgart
Geschwister-Scholl-Straße 24B, 70174 Stuttgart
Keplerstraße 7 (Room 0/5), 70174 Stuttgart