Research on the tobacco mosaic virus
By Wiebke Herr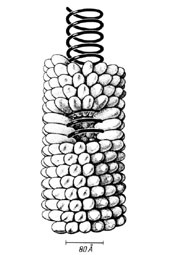 You may be familiar with the fruit fly, Drosophila melanogaster, an insect that plays an important role in genetic research. But have you ever heard of the tobacco mosaic virus? Did you know that it is equally an important model organism in virology and molecular biology?
Research into the virus in Germany began in Berlin, then moved to Tübingen for a while, from where Karl-Wolfgang Mundry took it to a German university for the first time in 1972.
Follow the virus on its exciting journey to and around Stuttgart!