The USA have Silicon Valley, Baden-Württemberg has Cyber Valley. With the research offensive "Cyber Valley" strong partners from science and business have got together in order to create a internationally top location in the field of artificial intelligence in the coming years: the state of Baden-Württemberg, the universities of Stuttgart and Tübingen, the Max-Planck-Institute for Intelligent Systems as well as the companies Bosch, Daimler, Porsche, BMW, ZF Friedrichshafen and Facebook. This will consequently lead to one of the largest research cooperations in Europe being created in the field of artificial intelligence in which the state will invest over 50 million Euros in the coming years.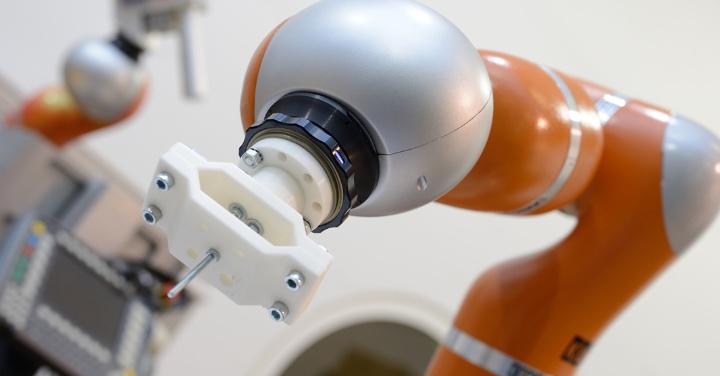 "With its internationally recognised profile of trans-disciplinarity, the University of Stuttgart will introduce critical expertise to the research association Cyber Valley. The nationally unique degree courses of Technical Cybernetics and Simulation Technology stand as an example for the achievements of the university in developing intelligent systems."

Professor Wolfram Ressel, Rector of the University of Stuttgart
Cyber Valley research groups
As a first step nine Cyber Valley research groups will be established, financed by the state, the industrial partners as well as a consortium of Baden-Württemberg foundations.
The independent Cyber Valley research groups will research in the areas of Machine Learning, Robotics and Computer Vision. However, since their managers true to the principles of the Max-Planck company will be selected according to their scientific excellence and will be bringing with them their own research topic, the concrete research direction of the groups is currently not yet defined.
Initially the newly created groups of Cyber Valley will be accommodated at both locations of the Max-Planck-Institute as well as the universities before moving into new research premises in the long term.
Researchers can apply via an online application system as of now. Application deadline is 30th June 2017.