Don't forget to confirm your place! The re-registration period for the winter semester begins on Saturday July 15, 2017 and ends on Tuesday August 15, 2017!
Please transfer the semester fee of € 175.60 by bank transfer within the confirmation period.  (Please pay the correct amount, by bank transfer, to the University of Stuttgart by August 15, 2017 at the latest!). You can view the semester fees for the winter semester by going to the study fees application status in C@MPUS.
In case of belated payment a late charge of € 10.00 is being charged which has to be paid within a certain extension period. If the semester fee and late charge are not transferred to our bank account in time, de-registration takes place by the end of the respective semester. This de-registration is binding and, as a matter of principle, cannot be reversed!
Contact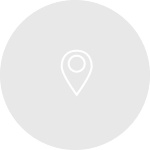 Geschwister-Scholl-Str. 24C, 70174 Stuttgart