Over the next three to four years, the apprentices will complete their apprenticeships in an academic setting in the university's laboratories and workshops. Today, eight industrial mechanics, two chemical laboratory technicians, four material testers, four joiners, two electricians and a sport and fitness specialist began an exciting new professional chapter.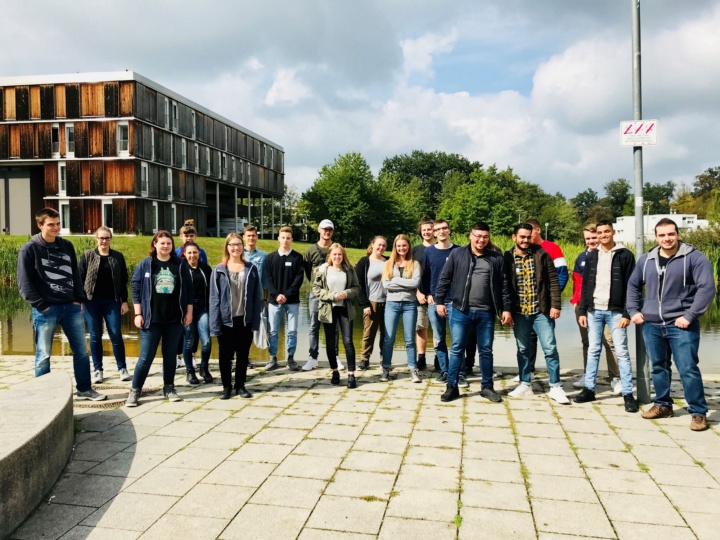 Practical experience – not just theory
Emre Okuyan initially had another plan in mind: "I actually wanted to study, but I am interested in the practical side and not just the theory. That's why I decided to apply for an apprenticeship at the University of Stuttgart after finishing school." Laith Alasadi is also starting her apprenticeship as an industrial mechanic at the uni and is already planning for the future: "After I have completed my apprenticeship, I want to study mechanical engineering at the University of Stuttgart."
The university is an unusual place to do an apprenticeship and 522 people applied. In total there were 327 male and 192 female applicants.