This study program is not offered in English. For further information please visit the
German version
of the study program.
Modern mechanical engineering conceives of itself as an engineering science concerned with the principles as well as the development and application of methods, technical processes, technologies, installations, tools, machines, and systems. The Bachelor's Degree in Mechanical Engineering is oriented toward basic principles and methods. It is divided into two study phases: During the first four semesters, the focus is on engineering science basics. The last two semesters let students concentrate on their own interests and aptitudes.
Interest in engineering
Knowledge of

Mathematics
Physics
English
Computer use

Diligence
Persistence
Accuracy
Practical experience
Spatial imagination
Abstract thinking faculty
Systematic thinking and working
Communications ability
Capacity for teamwork
Accreditation
The quality of this degree program has been certified.

Contact for further questions on Mechanical Engineering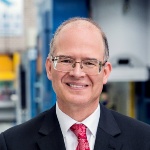 Dipl.-Ing.
Jens Baur
Abteilungsleiter Lehre | Fachstudienberater Maschinenbau
Dipl. Ing.
Christine dos Santos Costa
Head of Mechanical Engineering Center - contact person for general questions about study programs in the field of mechanical engineering