You have got questions concerning the study programs? Or would like to make an appointment with our academic advisors? Please fill in the contact form. We are glad to help.
Concerning the data protection:
In order to contact you via email, we need all statements marked with a *.
Please note, that an uncoded email in clear text is generated. If you have further questions about the data protection please refer to the data protection officer of the University of Stuttgart.
Contact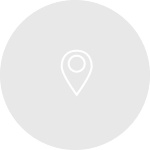 +49 711 685-82133

We have moved! You will find us in the House of Students, Pfaffenwaldring 5c, at the Stuttgart-Vaihingen campus!