Costs and financing
You will need an estimated 700 to 850 euros per month on average to cover living expenses and the cost of your studies. Depending on individual life style, however, your cost could be lower or higher.
Rough guide to costs:
Rent (including utilities) in student housing: roughly 200 – 400 euro per month
Meals, etc.: roughly 200 euro per month
Health insurance: roughly 66 euro per month
Other (clothing, textbooks, etc.): roughly 100-200 euro per month
Semester dues: currently 164.50 euro per semester
Semester public transit pass: roughly 200 euro per semester
Please note that it will not be possible to finance your studies while at the University of Stuttgart by working. The earnings from permitted and feasible jobs in no way will provide a livelihood (more on this under the heading of part-time work).
Students can eat subsidized meals in the dining halls, live in subsidized student housing, pay reduced premiums for health insurance and public transit. For details, contact Student Services.
Additional information
Both the University of Stuttgart and other institutions offer you additional or more detailed information about studying in Stuttgart or in Germany generally.
You can order two useful brochures on these topics fromStudent Counseling Center of the University of Stuttgart. The titles are "Studying at the University of Stuttgart" and "Study Programs." You can also get information on the individual study programs from Student Counseling Center.
Consult the following links for detailed information and resources for getting ready to study and studying in Germany:
Contact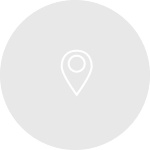 Geschwister-Scholl-Str. 24C, 70174 Stuttgart
Geschwister-Scholl-Straße 24B, 70174 Stuttgart
Keplerstraße 7 (Room 0/5), 70174 Stuttgart